In this blog post, I'm going to be looking at the most popular event pages on YGKEvents.com in the last 6 months.
This is a list of the Top 10 most popular pages from January 1st to June 30th, 2016. Some of the events will have passed, while some are upcoming events that people have been excited about well in advance.
#10: Rockin' the Square: David Wilcox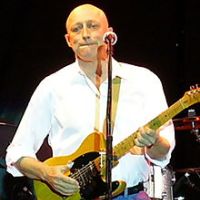 The 2nd Rockin' the Square event featuring David Wilcox doesn't take place until July 29th, however that hasn't stopped people looking it up nice and early!
The legendary Canadian rock musician will take to the stage at Springer Market Square and already has quite a buzz about him. You can read more about that event here.
#9: Running of the Chihuahuas
I must admit this was the one big surprise of the list. On June 5th, 2016 at the Kingston Shrine Club there was the 2nd annual Running of the Chihuahuas and a Mexican Fiesta.
This ended up being an incredibly popular event on here. I didn't attend that one but based on the popularity I'll be attending if there's a 3rd Running of the Chihuahuas to see what the fuss is about!
#8: Limestone City Fight Night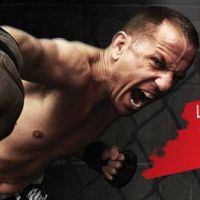 Hayabusa Academy brought a mixed martial arts event to Kingston, in the form of Limestone City Fight Night. This event took place on April 16th, 2016 at the Memorial Centre.
Based on the popularity of it on here we knew it was going to be a hit and it was – it was so big that the next event hosted by Hayabusa Academy is taking place at the Rogers K-Rock Centre! Here's the details on that.
#7: Feb Fest 2016
Feb Fest is always a very popular event in Kingston, and this was the 7th most popular event on YGKEvents.com in the first half of the year.
Unfortunately the event didn't go as planned due to a lack of snow. This caused issues like no ice slide, snow maze or snow sculpture competition. The ice slide and snow maze in particular are major factors of it and it was a shame they weren't there.
Based on the weather this year maybe they should aim for March Fest next year!
#6: Rockin' the Square – Wintersleep
It's great to see events like Rockin' the Square make the list. Wintersleep rocked Springer Market square in June 17th, 2016 and it was an extremely popular event. Hopefully we'll see more acts rockin' the square in 2017.
#5: Victoria Day
Canadians like their days off to celebrate, and so it's no surprise that Victoria Day was a very popular event.
The best place to celebrate Victoria Day was at Lake Ontario Park and it was absolutely packed there with great activities. My personal favourite was the Dog Lover Days Canine Lure Course. I must admit I probably sat there for an hour watching it – it was just so entertaining. Here are some pictures of that event:
#4: The Tragically Hip
It's not until August 20th but the Tragically Hip concert is already getting a ton of people looking at it for details. And we're seeing a LOT of traffic for the Hip airing which is taking place in Market Square on multiple screens. Can't wait for these two amazing events and props to the City of Kingston for getting this done.
Here's the page on the Hip concert at the K-Rock and here's the details on the Market Square Party.
#3: Canada Day
Like I said we Canadians love our holidays, and the page on all the events on Canada Day was no surprise a very popular event. Last year it was #2 actually, so it was interesting to see what forced it out of the top two….
#2: The Giant Slip N Slide
It's not until August 20th, but oh man is the Giant Slip N Slide a popular event! And really – can you blame people? I mean just look at this sucker:
This is going to be an incredible event and it takes place at Fort Henry. Based on the popularity be prepare dfor LONG LONG lines – especially with the Tragically Hip concert bringing people in that day. It's going to be INSANE.
Here's the Giant Slip-N-Slide Events Page.
#1: The Buskers
Without a doubt there's no event that gets people in Kingston and outside of Kingston buzzing like the Buskers. Every year it gets better and better. I already can't wait for next year. Here's just a FEW of the amazing acts from this years: