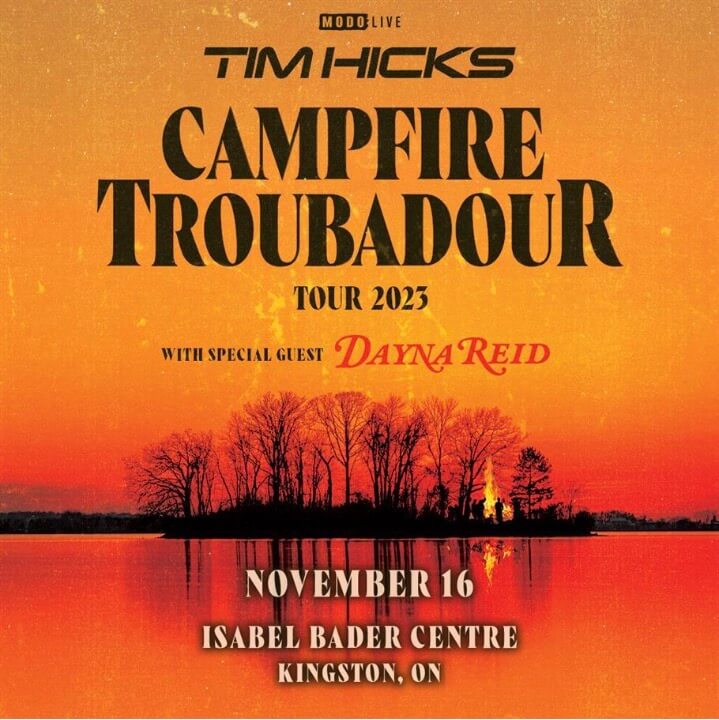 Date
Nov 16 2023
Expired!
Tim Hicks with Dayna ReidCampfire Troubadour Tour
Tim Hicks' Campfire Troubadour Tour with Dayna Reid: An Acoustic Affair to Remember at The Isabel
When it comes to genuine, heart-tugging country music, few names resonate as profoundly as Tim Hicks. The award-winning artist has been enchanting fans for years with his compelling narratives and toe-tapping rhythms. Recognized for hits like "Stronger Beer" and "Hell Raisin' Good Time," Hicks' reputation as a storyteller is well-deserved. His ability to weave tales of love, life, and longing with a genuine country spirit has earned him a special place in the hearts of fans nationwide. As Hicks embarks on his Campfire Troubadour Tour, expect an intimate acoustic experience that'll harken back to fireside tales and melodies, promising an evening of music that's both raw and beautifully refined.
Joining Tim Hicks on this musical sojourn is the incredibly talented Dayna Reid. While she might be a newer face to some, Reid has quickly made a name for herself with her soulful ballads and distinctive vocal charm. Drawing inspirations from the greats and adding her unique spin, Dayna has become a beacon for the next generation of country music enthusiasts. As she takes the stage with Hicks at The Isabel, attendees are in for a delightful double-feature of acoustic stylings. Whether you're a longtime country aficionado or just looking for a night of heartfelt music, the Campfire Troubadour Tour promises an evening that every music lover will cherish.