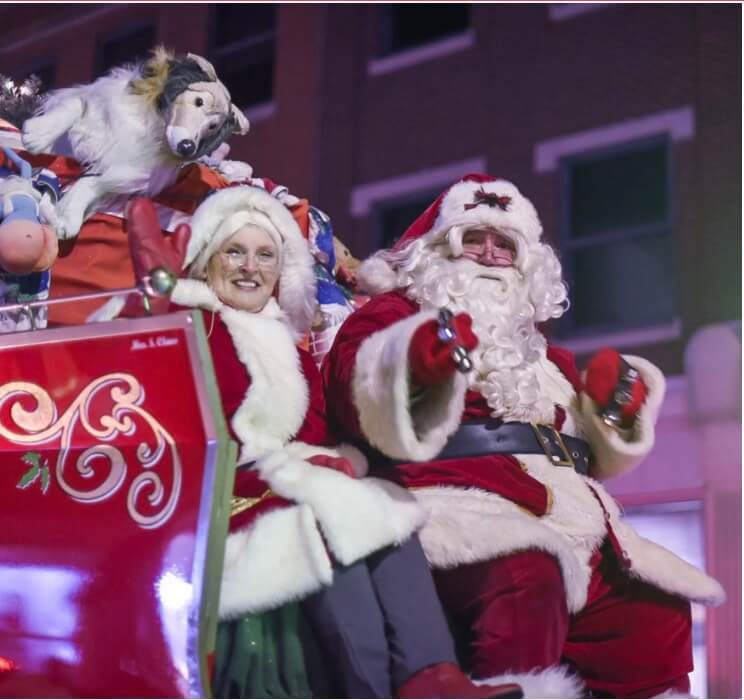 Date
Nov 18 2023
Expired!
Kingston's Annual Santa Claus Parade
Before the Santa Claus Parade, check out the KSS Holiday Bazaar, from 9am-3pm on the same day!
Celebrate the Magic of Christmas at Kingston's Annual Santa Claus Parade!
Kingston denizens, it's that magical time of the year again! The frosty air, twinkling lights, and the familiar melodies of Christmas carols can only mean one thing: the Annual Santa Claus Parade is just around the corner. As the festive season dawns, the city is all set to embrace the joy and wonder that comes with it. And what better way to herald in the festivities than with the beloved parade?
A spectacle of color, music, and holiday spirit, the Santa Claus Parade has been a cherished tradition of Kingston for years. This year promises to be even more memorable with a line-up of local businesses, clubs, and groups joining the cavalcade.
Be prepared to be enthralled by the whimsical floats from Kingston's Corner Café, showing off their winter-themed lattes and treats, or cheer for the Kingston High School Marching Band as they serenade the crowd with holiday classics. The Kingston Lions Club will be out in full force, spreading cheer and perhaps a few surprises for the little ones. Not to be missed is the Greenwood Community Dance Group who will be jiving away to some Christmas tunes, ensuring everyone is up and dancing along.
Local businesses such as Baker's Delight, Twinkle Toy Store, and Pine & Cedar Crafts will showcase their festive offerings, perfect for last-minute Christmas shopping. And of course, what's a Santa Claus Parade without Santa? The jolly old man himself, along with his reindeer and elves, will make his grand appearance, waving and chuckling his way through the streets of Kingston.
The parade is not just a procession; it's a gathering of the community. It's about coming together, celebrating the spirit of Christmas, and cherishing the moments we create with our loved ones. So put on your warmest coats, gather your family and friends, and join the festivity.
Mark your calendars for this spectacular event and let's make this year's parade the best one yet! Let the streets of Kingston echo with laughter, joy, and the merry sounds of Christmas. See you there!