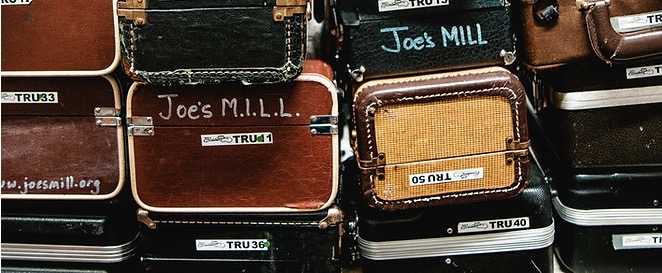 Date
Oct 25 2023
Expired!
Joe's M.I.L.L. Pop-Up Instrument Library
Unleashing Musical Potential with Joe's M.I.L.L. Pop-Up Instrument Library
This October, unleash your musical potential at the Kingston Frontenac Public Library – Rideau Heights Branch at 85 Maccauley St., home to Joe's M.I.L.L. Pop-Up Instrument Library. A veritable treasure trove of over 1,000 instruments, the library stands as a testament to the community's vibrant cultural spirit. This collaboration, supported by the Ontario Trillium Foundation, echoes the community's commitment to accessible music education and artistic exploration. It highlights the indispensable role music plays in personal and community development, providing opportunities for learning, creativity, and connection in the heart of Kingston.
Joe's M.I.L.L. Pop-Up is not just a library; it's a catalyst for musical discovery and passion. It embodies the legacy of Joe Chitalen, fostering a love for music and empowering individuals to explore diverse instruments. To borrow an instrument, ensure to register with Joe's M.I.L.L., providing a photo ID, proof of address, and a minimal $15 registration recovery fee. With a borrowing period of four weeks, members can delve into the world of music, enjoying the boundless joy and enrichment it brings. Remember, instruments can be returned to the Rideau Heights Branch during Pop-Up events or to the M.I.L.L. at the Tett Centre for Learning and Creativity during open hours. Make the most of this exceptional initiative, and let the rhythm of Kingston move you!