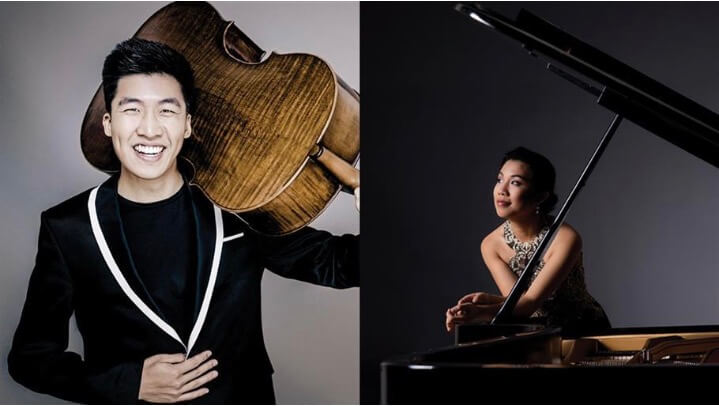 Date
Oct 29 2023
Expired!
Cheng² Duo Live at the Isabel
Cheng² Duo: The Mesmeric Blend of Talent and Chemistry
There's a rare magic in the world of classical music, where two talents not only harmonize but amplify each other to create an experience beyond words. Enter the Cheng² Duo – a pairing as captivating as their performances. Touted as "brilliant" by The Sunday Times and "truly exhilarating" by The WholeNote, this Chinese-Canadian sibling duo of Bryan Cheng, an award-winning cellist, and Silvie Cheng, a celebrated pianist, has captured the hearts of audiences and critics alike. Their undeniable chemistry, underpinned by an uncompromising dedication to musical integrity, transports listeners to a world where every note feels like a personal confession.
Their latest performance, "Straight from the Heart," is a testament to their versatile repertoire and deep connection to the musical compositions. Beginning with the soulful 'Five Pieces on Folk Themes' by Sulkhan Tsintsadze, transitioning to the contemporary resonance of Paul Wiancko's 'Sonata No. 1 for Cello and Piano, "Shifting Baselines"', and culminating in the emotive strains of Sibelius and Rachmaninov after the intermission, this concert promises a journey of profound emotions and unparalleled musicality. Don't miss the opportunity to witness a performance that goes beyond the notes, straight to the heart.