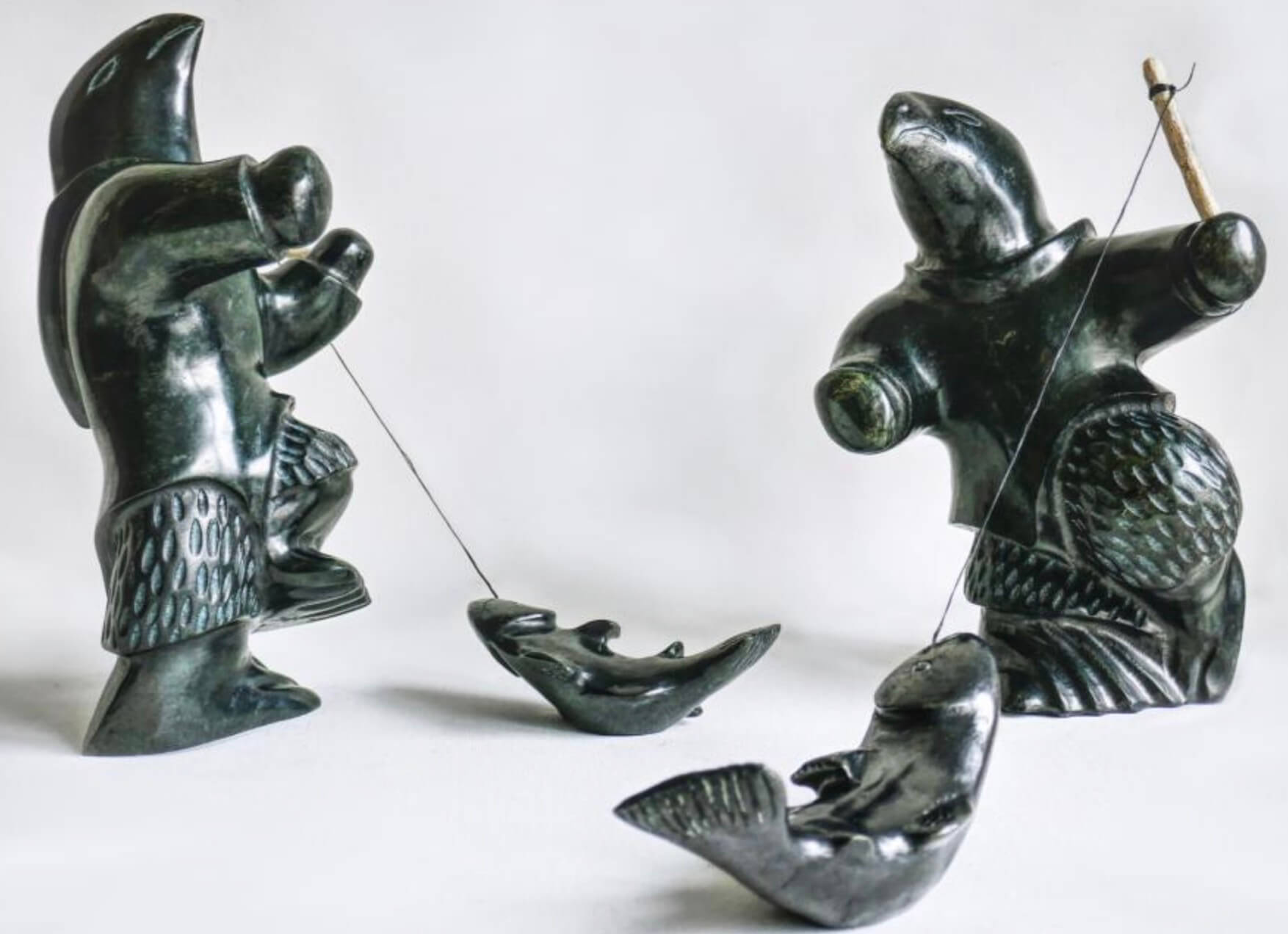 Date
Oct 23 2023

- Nov 03 2023
Expired!
Art and Waste in Panniqtuuq, Nunavut: A Stunning Exhibition
Art and Waste in Panniqtuuq, Nunavut: A Stunning Exhibition of Diverse Artists
Amid the icy splendor of Nunavut, an exhibition emerges that bridges the chasm between tradition and modernity, illuminating the delicate dance of progress. "Art and Waste in Panniqtuuq, Nunavut" beckons art enthusiasts to immerse themselves in a unique cultural experience, presenting the works of remarkable artists who hail from diverse backgrounds yet share a profound connection to the land and its heritage.
Oleepika Nashalik's evocative pieces present a thoughtful interplay between the old and the new, echoing a personal journey through contrasting epochs. David Kilabuk's award-winning photography captures the essence of contemporary Inuit life, while Talia Metuq's transition from game player to game designer underlines the evolution of art forms in the region. Malaya Pitsiulak, heir to a lineage of master carvers, displays traditional Inuit education through her breathtaking carvings. The feminist vigor of Madeleine Aasivak Qumuatuk's work and her dedication to advocacy paints a vivid picture of modern Inuit womanhood. Lastly, micky renders from Ontario, with her decades-spanning career, examines humanity's footprint in the world, driving introspection about consumption, want, and possibility. This captivating ensemble, showcased at The Art and Media Lab, is bound to leave an indelible mark on all attendees. Join the artists at the opening celebration on October 24th, delve deeper with engaging talks, discussions, and workshops throughout the week, and become part of a conversation that transcends time.