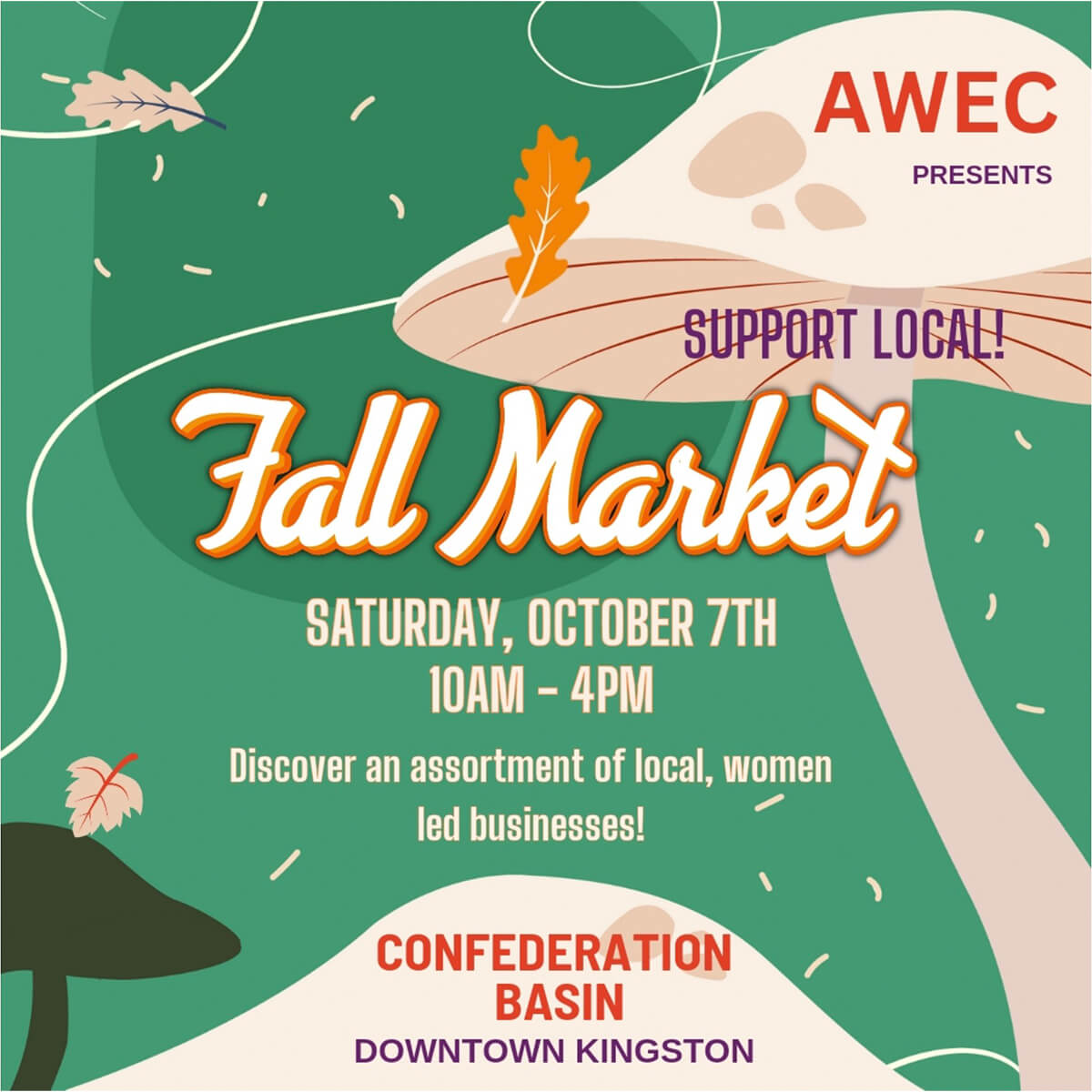 Date
Oct 07 2023
Expired!
𝐅𝐚𝐥𝐥 𝐌𝐚𝐫𝐤𝐞𝐭 𝐏𝐫𝐞𝐬𝐞𝐧𝐭𝐞𝐝 𝐛𝐲 𝐀𝐖𝐄𝐂
Autumn is in the air, and it's time to celebrate the changing seasons at the Fall Market Presented by AWEC 🍁. This spectacular event, happening on Saturday, October 7th from 10 am to 4 pm, invites one and all to gather at the beautiful Confederation Park in Downtown Kingston. Immerse yourself in the charm and warmth of a market that showcases a diverse range of products from a multitude of local, women-led businesses. From unique crafts, the latest in fashion, exquisite home decor, to indulgent body products, and mesmerizing crystals, every booth is a treasure trove waiting to be explored.
Don't miss this chance to enjoy a delightful day of shopping and supporting local entrepreneurs. Relish in the vibrant atmosphere, grab a cup of coffee, and wander through the aisles adorned with autumn leaves. The AWEC Fall Market promises not just a shopping experience, but a community coming together to back the dreams and aspirations of local women entrepreneurs. Save the date and be ready to make memories, meet incredible vendors, and shop to your heart's content. Explore more about this extraordinary event and stay updated by visiting the event website at www.facebook.com/awecnonprofit. See you at the Confederation Park, where every purchase helps a dream flourish!