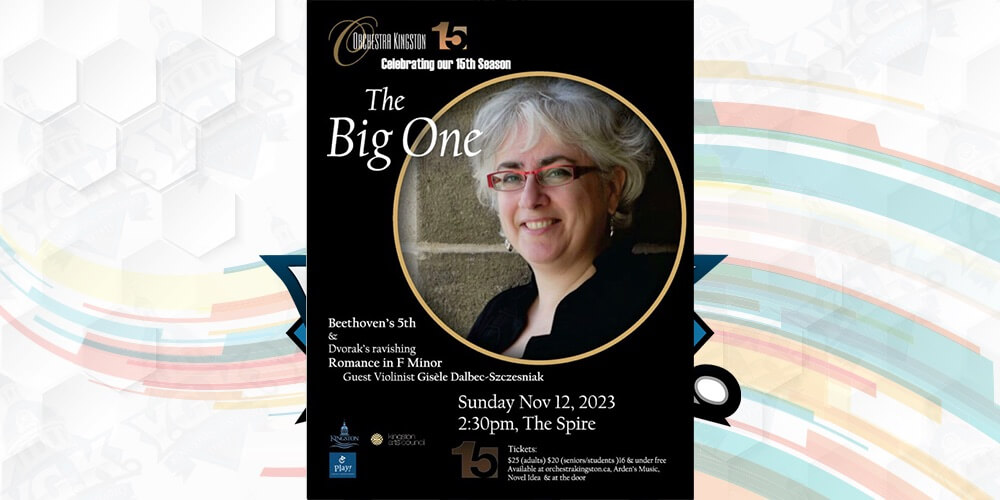 Date
Nov 12 2023
Expired!
"The Big One" – Beethoven's 5th
Experience the Magnitude of Beethoven's 5th Live in Kingston!
Join Orchestra Kingston as they mark 15 thrilling years of bringing vibrant music to life in our community! Kick off their celebratory season with "The Big One", Beethoven's unparalleled 5th Symphony, and get lost in the melodious brilliance of guest violinist, Gisèle Dalbec-Szczesniak performing Dvorak's enchanting Romance in F Minor. This musical feast unfolds live on Sunday, 12 November, from 2:30-4:00pm at The Spire. Subscribe now and enjoy four heart-stirring concerts for the price of three, essentially granting you a free ticket to "The Big One". The season promises an array of auditory delights, including a festive sing-along, delectable suites, and a spellbinding performance of the "Lord of the Rings" trilogy. Don't miss out!