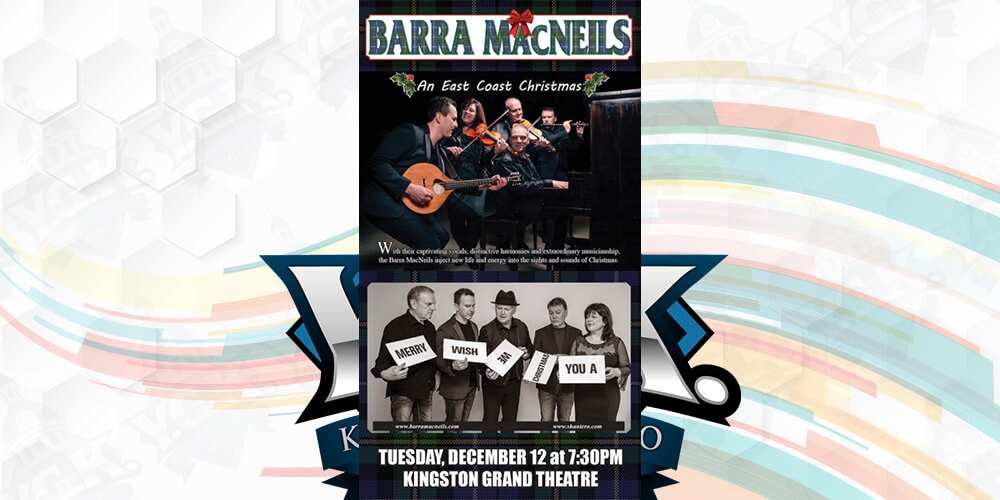 The Barra MacNeils – An East Coast Christmas
Celebrate the holiday season with a touch of East Coast flair at the Kingston Grand Theatre, Rosen Auditorium, as The Barra MacNeils present "An East Coast Christmas." This festive concert is a musical potpourri of traditional MacNeil family favorites, drawing from the rich tapestry of Christmas ceilidhs, midnight masses, and the vibrant festive frolic that marks each holiday season. The Barra MacNeils, hailed by the Halifax Daily News as a "treasure of the East Coast, rich with tradition and unmatched in ensemble performance," and recognized by the Globe & Mail for one of the best five Christmas albums of all time, bring an unparalleled energy and spirit to the stage.
Featuring the five MacNeil siblings – Lucy, Boyd, Stewart, Kyle, and Sheumas – the group showcases their extraordinary talents on a vast array of instruments, including accordion, guitar, piano, fiddle, bodhran, mandolin, banjo, Celtic harp, tin whistles, bouzouki, and flute, all complemented by Jamie Gatti's skillful bass playing. The result is a uniquely captivating sound that oscillates between rousing choruses, hauntingly beautiful Gaelic ballads, and foot-stomping instrumentals, leading audiences into a step-dancing revelry. The Barra MacNeils' "An East Coast Christmas" is more than a concert; it's a heartwarming, foot-tapping celebration of the season's joy and traditions. Don't miss this delightful seasonal celebration at the Kingston Grand Theatre, where the magic of an East Coast Christmas comes alive!