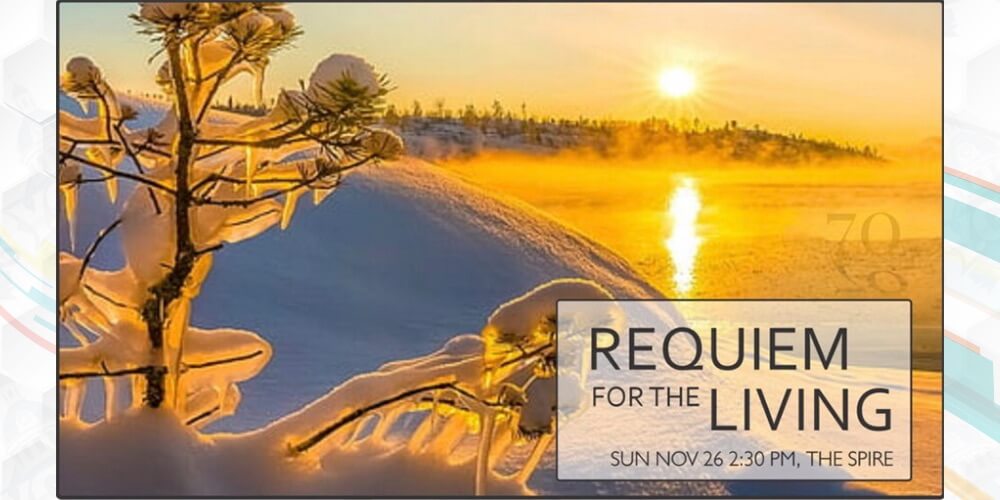 Date
Nov 26 2023
Expired!
Requiem for the Living
Kingston Choral Society Presents: A Majestic Overture to the Season
Embark on a transformative musical journey with Kingston Choral Society's live performance, featuring the profound masterpiece, "Requiem for the Living" by Dan Forrest. Scheduled for Sunday, November 26th, this majestic piece has been described by Jeffrey Williams of the New York Concert Review as "a work of great import…one of the most moving works I have heard in a very long while." Since its debut in 2013, Forrest's Requiem has touched the hearts of audiences globally, offering a transcendental prayer for peace and solace. This performance promises to be especially enthralling, with the choir being complemented by a 10-piece instrumental ensemble and organ, spotlighting some of Kingston's most gifted musicians.
But the evening's allure does not end there. Setting the ethereal stage for the Requiem are two profoundly evocative introits: Edward Elgar's poignant "They Are At Rest," an elegy for unaccompanied chorus, and Heinrich Schütz's "Selig Sind Die Toten." The latter draws from the same text employed by Brahms in his Requiem's opening movement. With such a line-up, this event promises to be a mesmerizing blend of sonic beauty and profound emotions, affirming the Kingston Choral Society's commitment to musical excellence. Don't miss out on this soul-stirring experience.