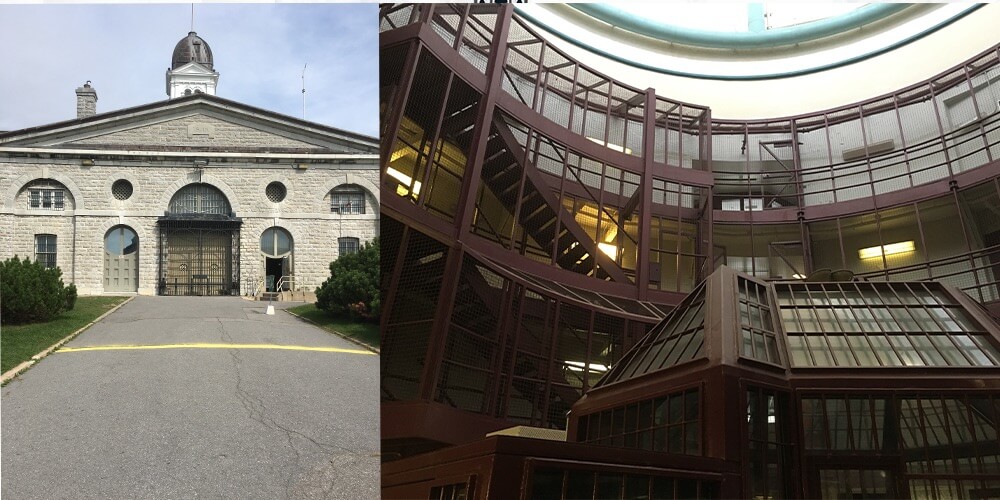 Date
Nov 07 - 26 2023
Expired!
Prisoners of Age Exhibit Kingston Penitentiary
The Kingston Pen Tours is proud to present an evocative journey through the lives of those who have aged behind bars with the "Prisoners of Age" exhibition, featuring the compelling work of photographer Ron Lavigne. This traveling exhibit, which is now housed within the storied walls of the Kingston Penitentiary, offers a profound look at the realities of aging in incarceration. Through a series of potent photographs and intimate interviews collected over nearly two decades, visitors gain a rare glimpse into the experiences of elderly inmates and corrections personnel from various prisons in Canada and the United States. Lavigne's masterful storytelling through the lens seeks not only to inform but also to engage viewers on a deeply human level, challenging them to consider the often overlooked plight of the aging prison population.
"Prisoners of Age" has resonated with audiences globally, making a significant impact at renowned institutions such as Alcatraz Penitentiary and the Eastern State Penitentiary Museum. Lavigne embarked on a mission to amplify the voices of some of society's most marginalized and forgotten individuals, allowing their stories and personas to unfold in their own words. The result is a body of work that not only provides insight into their daily lives but also holds up a mirror to society, prompting reflection on the broader implications of our criminal justice system. Visitors to the Kingston Penitentiary are invited to engage with this stirring exhibition, to learn, reflect, and perhaps emerge with a new understanding of what it means to grow old within the rigid confines of the penal system.