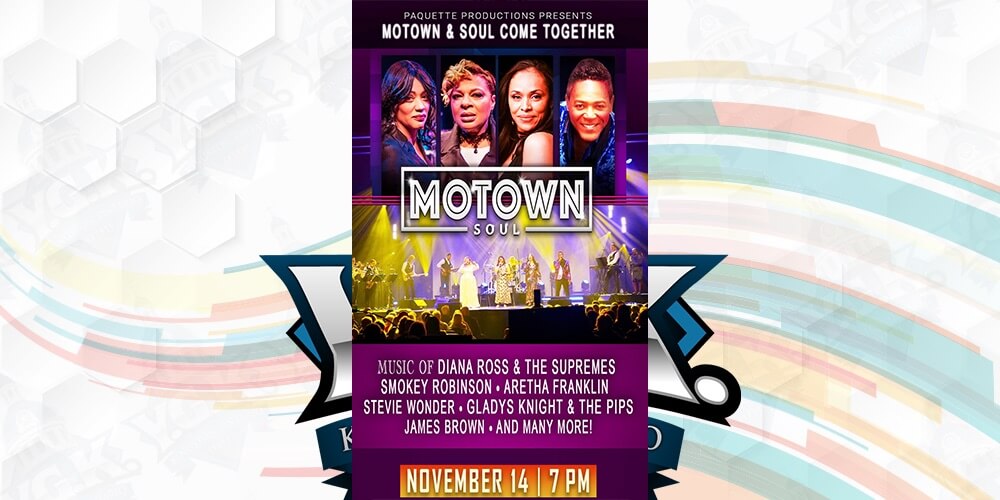 Date
Nov 14 2023
Expired!
Motown Soul Live in Kingston
A Nostalgic Journey to Motown's Golden Era
Take a step back in time and relive the golden age of soul music with Motown Soul, an unforgettable live concert experience showcasing iconic artists like Diana Ross & The Supremes, The Temptations, Marvin Gaye, and legends such as Aretha Franklin and James Brown. The evening promises a melodious treat, featuring the angelic harmonies of The Tonettes – Cathy and Marlene, amplified by the mesmerizing Selena Evangeline. What's more? The stage will also witness the exceptional talent of Las Vegas sensation, Grady Harrell. Together, this stellar cast promises a musical spectacle reminiscent of the 60s, when every tune was a soul-stirring story.
A Night of Timeless Classics with Motown Soul
Whether you're a die-hard Motown aficionado or new to its charm, this show is an absolute must-see. Backed by a lively band, the performance promises to keep you on your feet with hits like "Stop In The Name Of Love", "My Girl", and "Ain't No Mountain High Enough". Each song will be a nostalgic journey, reigniting memories or creating new ones. With every chord and chorus, you'll be transported to an era where music was more than just sound; it was an emotion, a movement, a soulful call. Book your tickets now and immerse yourself in the magic of Motown Soul – an evening that celebrates timeless melodies and spirited performances.