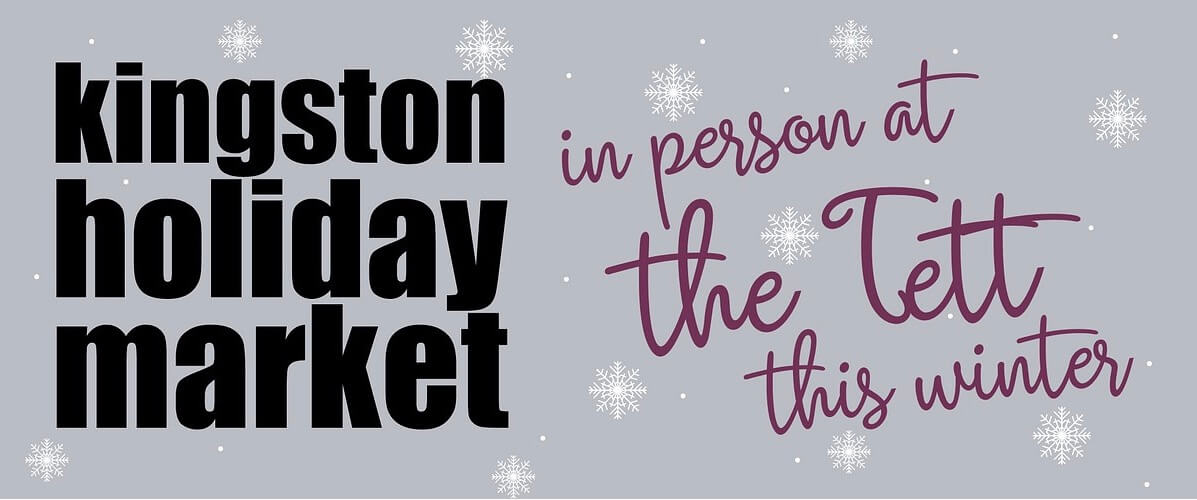 Kingston Holiday Market at the Tett
Discover the Magic at Kingston Holiday Market!
Tucked away in the stunning Tett Centre for Creativity lies a festive haven that is set to brighten up your December weekends. The Kingston Holiday Market, masterfully presented by Vanessa Martin & Kate Purdy Lussier, offers a unique shopping experience, where local craftsmanship is celebrated with pride. Over 55 talented local makers will be showcasing their creations, ensuring every visitor finds that perfect, personalized gift for loved ones or a delightful treat for oneself. And the best part? New vendors will grace the market each week, offering a fresh variety of goods to choose from every time you visit. With free admission, there's no reason not to immerse oneself in this merry shopping experience.
Plan Your Visit to Kingston's Festive Wonderland!
Whether you're a Kingston local or looking for a reason to visit, mark your calendars for the first three weekends of December, from 11 AM to 4 PM. Each weekend from December 2-3rd, December 9-10th, to December 16–17th promises a new set of vendors and treasures waiting to be discovered in the Malting Tower, Rehearsal Hall, and the Tett Gallery. And if you're eager to start your holiday shopping spree a tad bit earlier, there's good news! An online edition of the market will be running from November 16-19th, allowing you to shop from the comfort of your home. Don't miss out on this spectacular holiday event; Kingston's Tett Centre awaits with open arms and festive cheer!