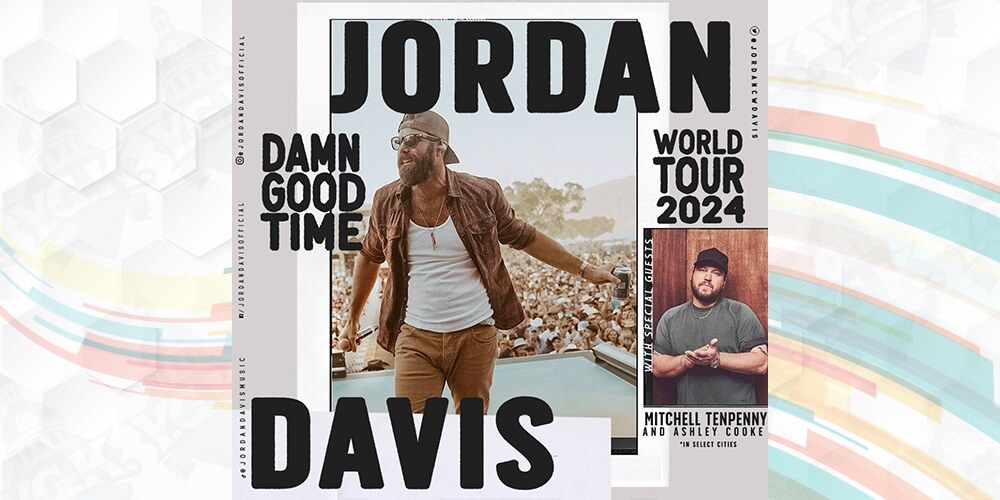 Jordan Davis: Damn Good Time World Tour
Jordan Davis: A Damn Good Time Awaits You in Kingston!
Mark your calendars for a night of electrifying country tunes as multi-platinum artist Jordan Davis brings the heat to Kingston with his 'Damn Good Time World Tour'. Following a series of sell-out performances in Philadelphia, New York, Boston, and a host of European cities, Davis now sets his sights on Leon's Centre on October 5, 2024, at 7:00 PM. Witness the artist, celebrated for his achievements at the very pinnacle of country music, as he enthralls the audience with chart-toppers and recent tracks that exemplify his evolution in the industry. With the sheer energy and connection he's built with fans, this promises to be an evening Kingston won't forget. Grab your tickets on his website starting October 13th, and become a part of this musical phenomenon.
Jordan Davis has always championed his growth as an artist, and that fervor resonates in his live shows. His dedication to music, innovation in songwriting, and the magic of touching upon relatable topics has cemented his place among country music's finest. As Davis himself noted, the anticipation and response to his new music have been overwhelming. Fans chanting the lyrics to 'Next Thing You Know' even before its official release is a testament to his profound impact. Kingston, get ready to be swept off your feet by the waves of country melodies. Your evening with Jordan Davis will not just be a concert; it will be an experience of musical evolution and deep connection.