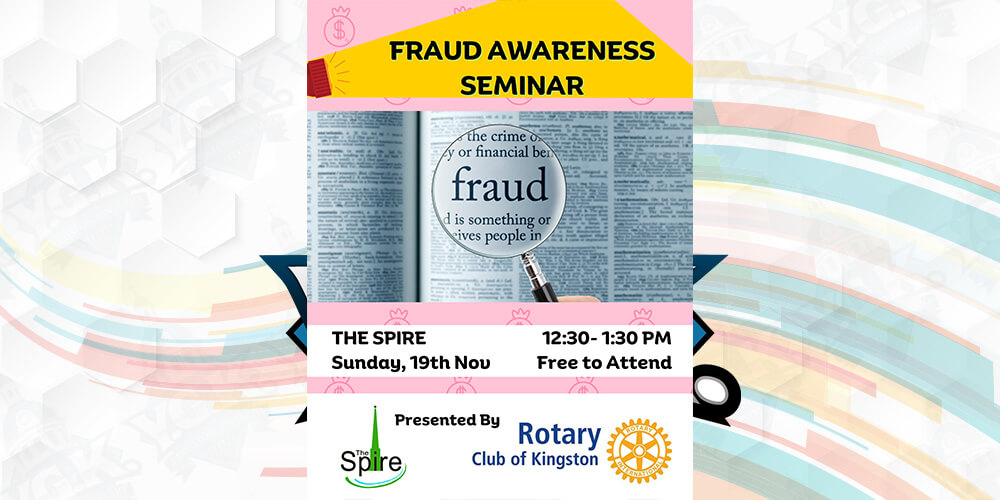 Date
Nov 19 2023
Expired!
Free Fraud Awareness Talk at The Spire
In recent times, the city of Kingston has witnessed a worrying trend: a significant number of seniors falling prey to various forms of fraud, leading to devastating consequences, including the loss of their life savings. This alarming situation underscores the urgent need for effective measures to safeguard our vulnerable elderly population against such financial deceptions. In response to this critical issue, a Free Fraud Awareness Talk is scheduled to take place at The Spire on November 19th. This initiative, a collaborative effort between local authorities and Rotary Kingston, aims to empower our seniors with the knowledge and tools necessary to identify and avoid fraudulent schemes.
The seminar is designed to address the specific challenges faced by seniors in the digital age, where fraudsters are increasingly using sophisticated methods to deceive their targets. By attending this seminar, participants will gain invaluable insights into the various tactics employed by scammers, learn how to recognize warning signs, and understand the steps to take if they suspect fraudulent activity. The event is not just an educational opportunity but also a platform for community engagement, allowing seniors to share their experiences and concerns. With the support of Rotary Kingston, renowned for their commitment to community service and education, this seminar promises to be a significant step towards reducing the incidence of fraud among our senior citizens.