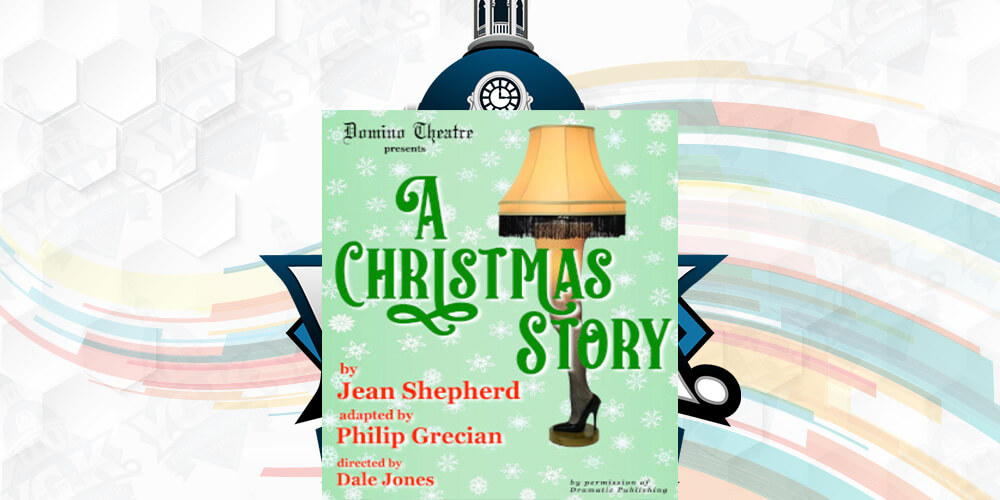 Domino Theatre presents A Christmas Story
Get ready to be transported back to the 1940s Midwest with the heartwarming and humorous live theatre performance of "A Christmas Story," adapted from Jean Shepherd's memoir by Philip Grecian and directed by Dale Jones. This beloved tale unfolds at the Domino Theatre's Davies Foundation Auditorium, located at 52 Church Street in Kingston. The story revolves around the adventurous and dream-filled world of nine-year-old Ralphie Parker, whose only Christmas wish is to receive a genuine Red Ryder BB gun. With a blend of nostalgia, humor, and the timeless holiday spirit, the audience will follow Ralphie as he passionately pleads his case to his mother, teacher, and even Santa Claus himself. Every memorable moment from the cherished motion picture is beautifully brought to life on stage, making "A Christmas Story" a delightful theatrical experience for audiences of all ages. Don't miss the chance to indulge in this classic, heartwarming holiday adventure!
Mark your calendars and join us on these special dates:
30th Nov 2023 at 7:30 PM
1st Dec 2023 at 7:30 PM
2nd Dec 2023 at 7:30 PM
7th Dec 2023 at 7:30 PM
8th Dec 2023 at 7:30 PM
9th Dec 2023 at 7:30 PM
14th Dec 2023 at 7:30 PM
15th Dec 2023 at 7:30 PM
16th Dec 2023 at 2:00 PM
Don't let this holiday opportunity slip away like snowflakes through your fingers! Get your tickets before they're all gone – just like Santa's sleigh on a foggy Christmas Eve! This is your chance to experience a classic holiday tale that has charmed generations. "A Christmas Story" awaits to fill your season with laughter, warmth, and the magical spirit of Christmas.