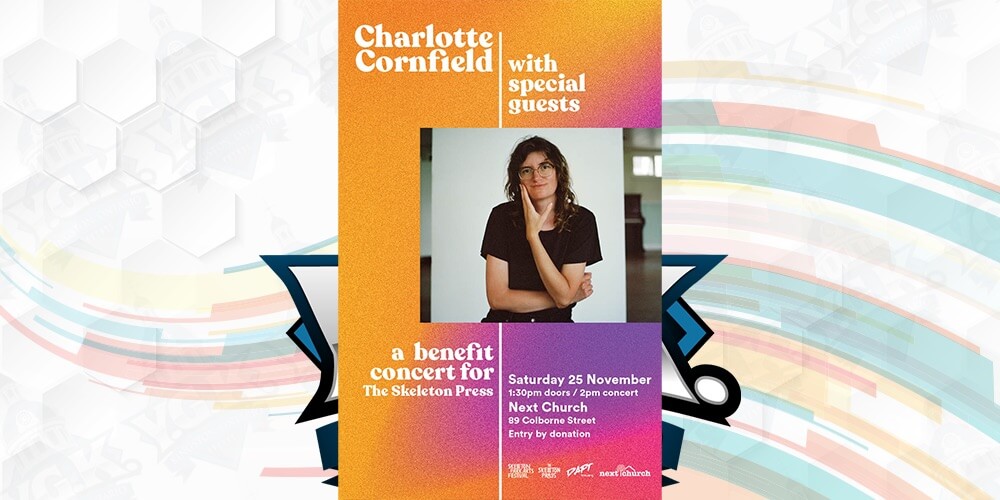 Date
Nov 25 2023
Expired!
Charlotte Cornfield with special guests A benefit concert for The Skeleton Press
Experience the enchanting melodies of Canada's own alt-folk gem, Charlotte Cornfield, in a concert that will not only charm your ears but also warm your heart through its noble cause. On Saturday, November 25th, join us at the Next Church on 89 Colborne Street for an afternoon that promises to blend lyrical storytelling with the spirit of community upliftment. Doors open at 1:30 PM with the performance commencing at 2 PM. Your donations at entry will resonate beyond the echoes of music, as every contribution bolsters The Skeleton Press – a bastion of local journalism and creative expression.
The Skeleton Press, a quarterly that has become a staple in the Skeleton Park neighbourhood, is facing a crucial juncture. This fundraiser isn't just a concert; it's a call to arms for supporters of independent media and the arts. By attending, you're not just enjoying a live performance, you're actively participating in the sustainment of a publication that prides itself on delivering community news and stories in tangible form. Embrace the opportunity to be part of a movement that nurtures local talent and preserves the irreplaceable feeling of flipping through a freshly printed paper. Be part of the community's efforts on November 25th – where your generosity sings as loudly as the music. Tickets available at the door.